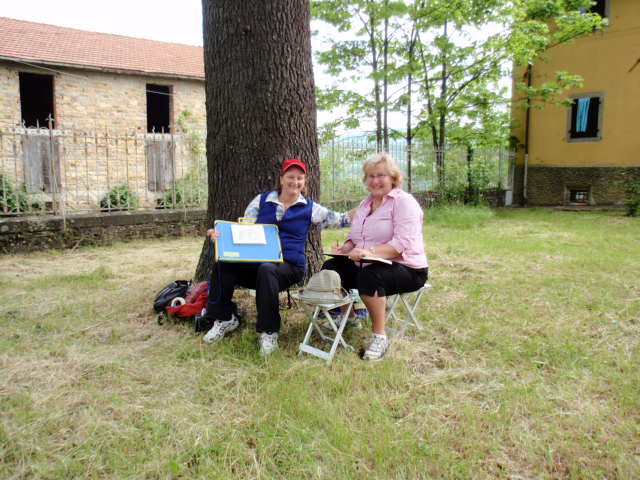 Experience, Enthusiastic and Exciting
The artists who conduct painting workshops on our tours are experienced in their medium, enthusiastic about their surroundings and excited to share their knowledge within the beautiful natural surroundings of the Appenine Mountains of Emilia-Romagna / Tuscan Hills, in Italy.
This location is perfect for artists as they will not be disturbed by many tourists walking in their line of sight. Painting in the main tourist cities, like Venice, Florence and Rome, can at times be quite noisy or have the disruption of traffic and people crossing passed the subject. This can be distracting to the artists willing to learn a new medium.
Ideally, painting in the Italian countryside becomes more appealing due to the freshness, light and ambience of the location.
In the past, we've had the pleasure of working with such talents like Malcolm Beattie, Sue McManus, Ross Patterson, Regina Hona and so many more!
With the guidance of talented artists, you will be able to grasp the painting techniques of your choice of medium efficiently and effectively, during the intense painting workshops.